Our whole goat milk powder is a premium dairy product carefully manufactured to offer exceptional taste and nutritional value.
Our powder is made from milk sourced from our co-operative of New Zealand goat farmers. Our goats are grass-fed, ensuring the highest quality naturally rich goat milk powder with a fresh and creamy taste that consumers love.
Food safety is a priority at DGC and therefore we control every step of the process from farm to finished product. We adhere to strict quality control measures throughout manufacturing to ensure that our whole goat milk powder meets the highest standards. Our free-flowing powder is hygienically processed in our FSSC 22000 certified facilities and undergoes rigorous testing to guarantee its compliance with our product specifications.
Our supply chain and inventory management processes ensure that you can rely on our products to be available to meet your needs
Experience the quality and versatility of our whole goat milk powder.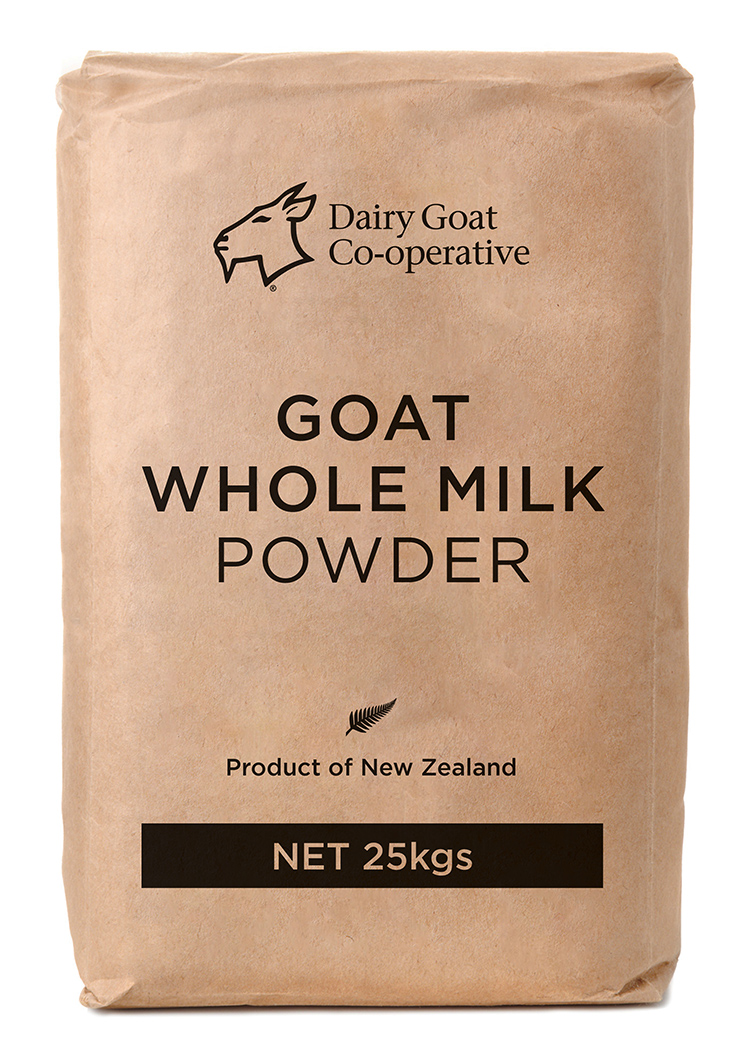 Goat whole milk powder
100% New Zealand whole goat milk
No added sugar
Good solubility
Full fat content
Mild and pleasant flavour
Goat skim milk powder
100% New Zealand whole goat milk
No added sugar
Good solubility
Low fat content
Mild and pleasant flavour